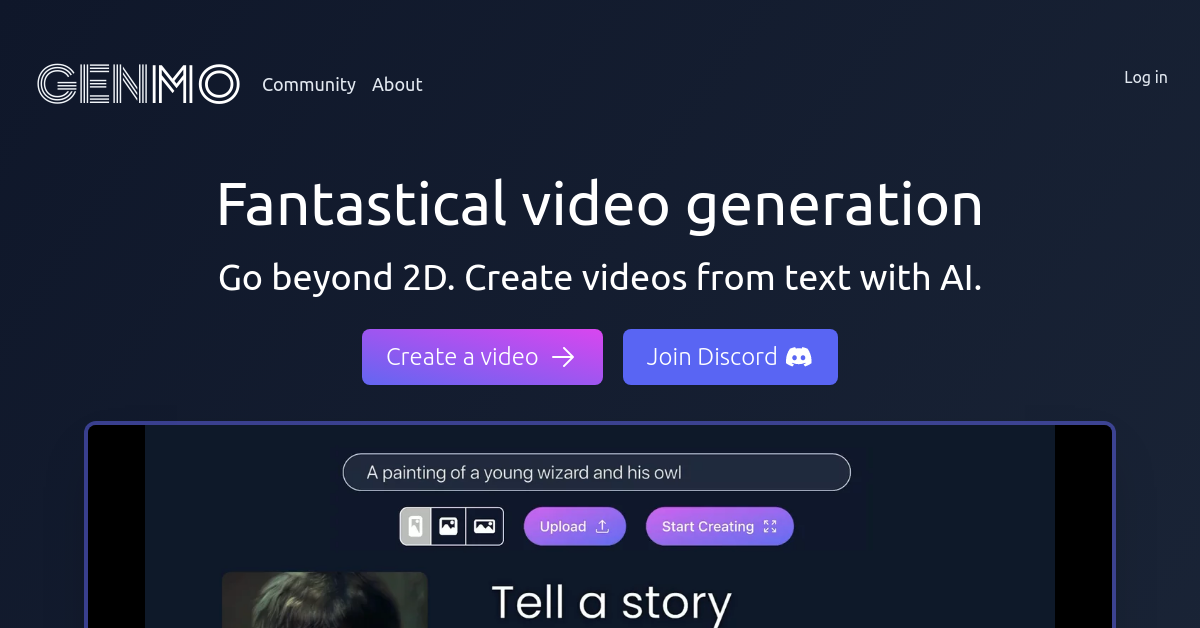 Intuitive video generation from text with AI.
179 votes total
Sign in to vote
#content creator
#social media user
#marketer
#video #generating #personalized
GENmo is a revolutionary new software that allows users to generate videos from text with the help of artificial intelligence. The videos created by GENmo are incredibly detailed and lifelike, allowing users to create highly personalized visual content. The interface is incredibly intuitive and easy to use, making it a great option for anyone looking to easily create high-quality videos. Additionally, GENmo offers an active Discord community where users can ask for help, share ideas, and collaborate. All in all, GENmo is an effective and reliable tool for creating stunning videos with ease.