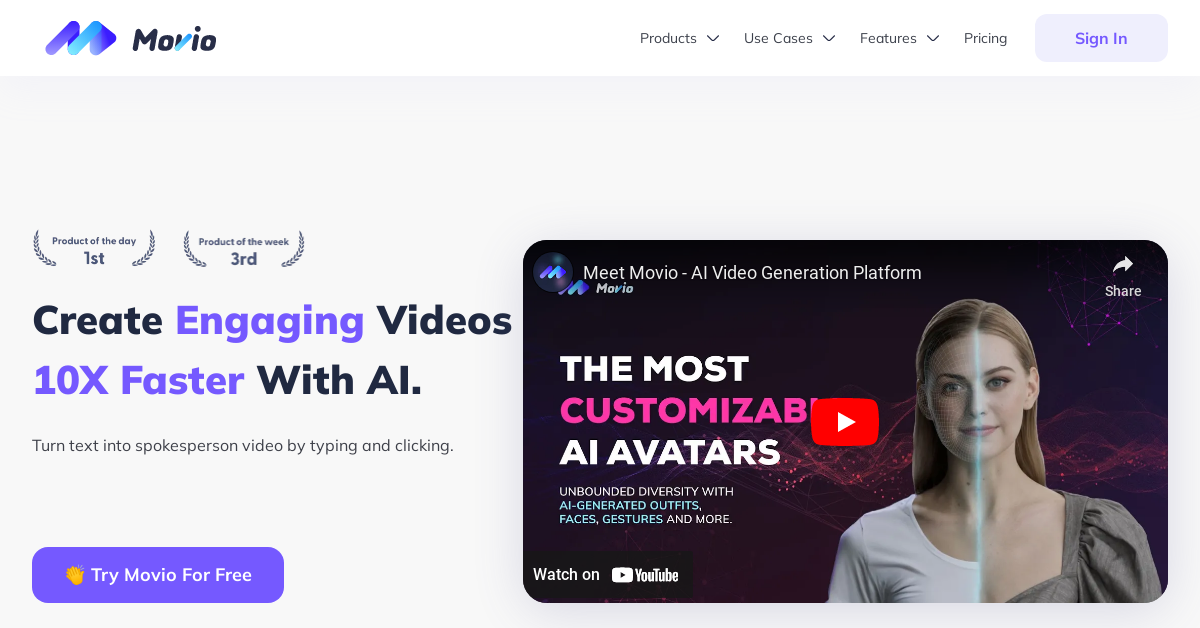 Create professional videos 10X faster with realistic AI avatars that lip-sync your script in 40+ languages. No editing skills needed.
1428 votes total
Sign in to vote
#marketer
#content creator
#video #creating #professional-quality
Movio is a game-changer for creating professional-quality videos in minutes. It's amazing how easy it is to turn text into a spokesperson video with realistic lip-syncing and a wide variety of avatars covering different ethnicities, styles, and accents. The video creator is customizable with options for uploading real voiceovers and choosing from a diverse range of fonts, images, shapes, and background music. With features like text-to-video and multi-scene videos, you can create engaging videos 10X faster. Not to mention, the customer support is fast and efficient. Highly recommend Movio for corporate training, marketing, e-learning, and more.
Pricing model: subscription
Paid plans from: $24.00 / month